Chairman Desk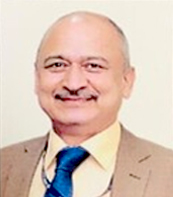 Shri Pradeep Singh Kharola, IAS (Retd.)
TNTPO has established itself as the most sought destination in the Southern part of the country for any trade and industry related exhibitions, fairs, conferences & conventions. Spread over 35 Acres, TNTPO hosts an array of three exhibitions halls and a state of the art Convention Centre, contributing to more than 15000 Sqmtrs of indoor exhibition area. Chennai Trade Centre is in the processes of expansion and we will be adding another 20322 Sqmtrs of exhibition area with the most modern facilities to cater to the global exhibition industry.
TNTPO being a subsidiary of ITPO, is committed to promote Indian Trade and Industry globally. This is possible through dissemination of information to all the stakeholders associated with trade and industry.
TNTPO's web site will catalyze and enhance transparency in its operations and provide the Organisers, Event Managers, Participants and Visitors the required information and happenings at Chennai Trade Centre at a click of the mouse from their place of comfort. Further online booking and payment facility provided for in the website provides for access anytime, anywhere thus providing for a efficient system of booking.
I wish to dedicate TNTPO's web site to mark the "Digital India Campaign" launched by the Hon'ble Prime Minister of India.
Your continued support is highly solicited.
(Shri Pradeep Singh Kharola)
Chairman
Tamilnadu Trade Promotion Organisation